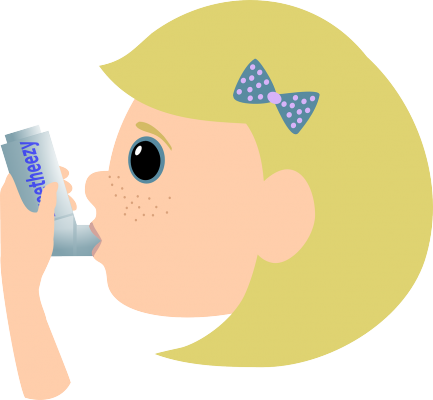 My asthma is not aggressive. It's more on the … pretend side. The spirometry results can be better or worse but the actual feeling of tightness happens very rarely to me, especially when I don't exercise. And if it happens at all, it's most often due to prolonged stress, like after I come out of the hospital with one of my sick babies.
But recently I encountered a perfect storm. Twice. Lots of stress, sleep deprivation, chaos in my head and so it started.
I haven't used inhalers for years now, all the beta mimetics in my drawer expired years ago… what could I do to help myself quickly?
Wheezing slightly, I scratch my head and suddenly remember – pretty hazily – that I'd read somewhere how you could reduce chest tightness with a high dose of vitamin C. An asthma attack is in fact huge oxidative stress, while ascorbic acid vacuums free radicals like a machine. That would make sense.
I quickly googled the research, which said that the patients were intravaneously given 50 grams of vitamin c per day.
I don't have an IV at hand, but my megadose vitamin C syrup? ALWAYS! 🙂
An experiment then!
I decided to start with a shock dose and see how it goes – I'd take 6 grams per hour until bowels can tolerate it no more or until my bronchi surrender and relax.
First dose of 6 grams – nothing changes.
Second dose of 6 grams – still the same.
Third dose of 6 grams -> all gone.
I thought that was interesting, but could still be a coincidence. However, when my stressful lifestyle didn't change and I suddenly felt difficulty breathing after only 2 weeks I knew what to do -> 2 tablespoons of Anna's Bee C (6,000 mg vit c) every hour and taking notes: first hour – nothing, second hour – nothing, third hour – nothing, fourth hour – I'm suddenly fine.
Two times could be a little too little for a definite proof, nevertheless for me that's enough 🙂
Even though I don't miss them, I gained a trick to do away with asthma attacks with what I have at hand, without poisoning myself.
I absolutely do not encourage you to do dangerous experiments on yourself, but if you have an inhaler at hand, you're not afraid for your life and would like to try a slower but definitely healthier way to relieve an asthma attack, let me know how it went. I'm dying to know! 😉
According to the paper I read, in order to reach 50 grams a day, it's enough to take 1 gram (1,000 mg) every 30 minutes: that's only a teaspoon of Anna's Bee C, easy. Or you could start with a shock dose of a few grams and watch your reactions – something will come first: either a deep breath or a diarrhea :))))))
In any case – peace of cake!
And the best vitamin C in the world you will buy here